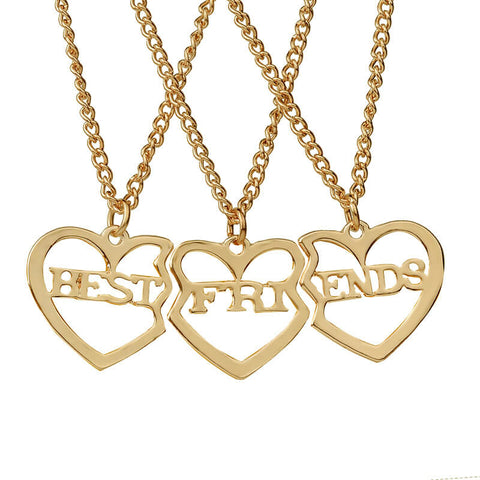 The Best Friends Necklace design and quality is stunning.
Best Friends Necklace for women hangs beautifully and the stainless steel sparkles and shines.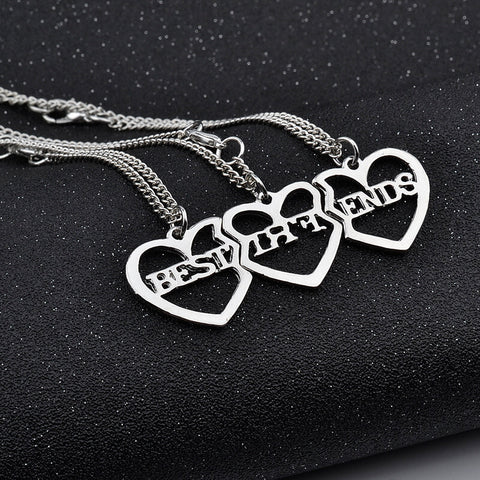 The fashion Necklace sturdy and strong and absolutely beautiful. Perfect gift for your significant other,and family!

The Best Friends Necklace shows how love elegant and how this was made.The meaning of the necklace is priceless.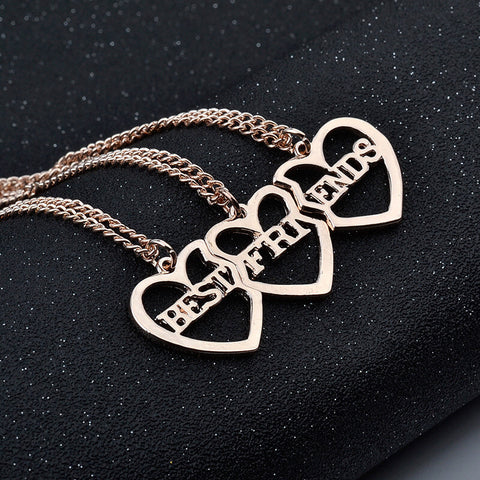 This Charm Necklace is a perfect gift for family Members for Christmas birthdays,anniversaries,and graduation!This pendant necklace is three pieces in one,can be ware it anywhere u go,simple but elegant.