This is a sister necklace. A lovely big sis middle sis little sis suit necklace, both to reflect your feelings, but also enhance your feelings
Sister Matching necklace for 3 -- These three puzzles perfect matching together to form one heart, showing sisters are never truly apart, they are bound by each others' beating heart. Gifting your sisters this heart necklaces to remind them that you'll always be there for them.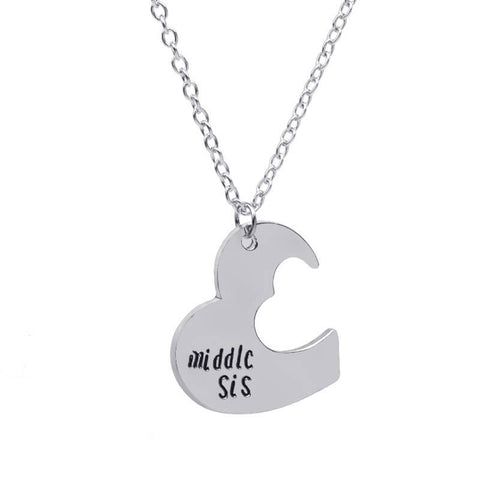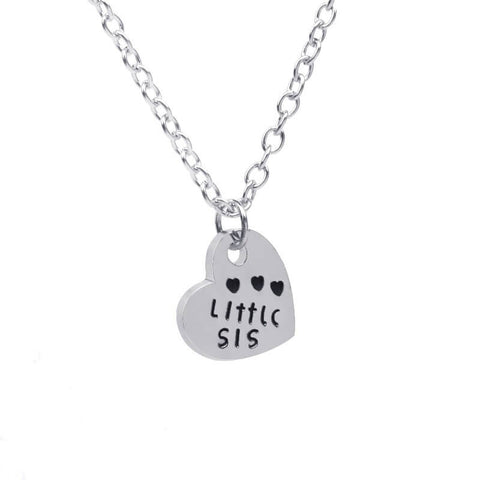 Cute Sisters Jewelry Gifts from Sister -- Comes with 3 separate heart-matching necklaces, one for you, the other for your other 2 best sisters/friends. Perfect for giving on birthday parties, Thanksgiving, Christmas, Graduation, Back-to-School.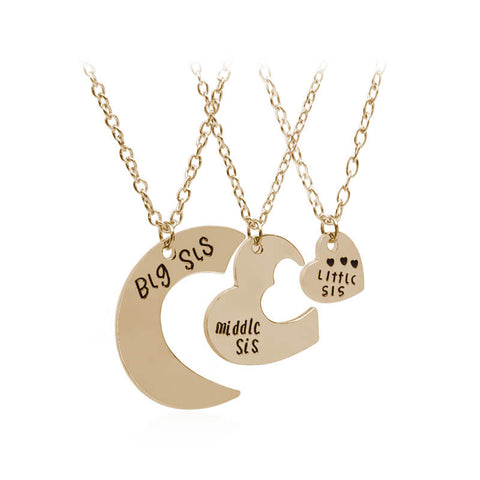 Material:stainless steel

Measurement:Outside the pendant 2.5cm (0.98 inch), the middle of the pendant 2.3 * 2cm (0.9 * 0.78 inch),heart pendant 1.1 * 1.1cm(0.43 * 0.43 inch) star charm 1.2 * 1 cm (0.47 * 0.39 inch).