The length of the handshake pendant is about 0.9inches, and the length of the necklace is about 22 inches adjustable. This length is suitable for almost anyone.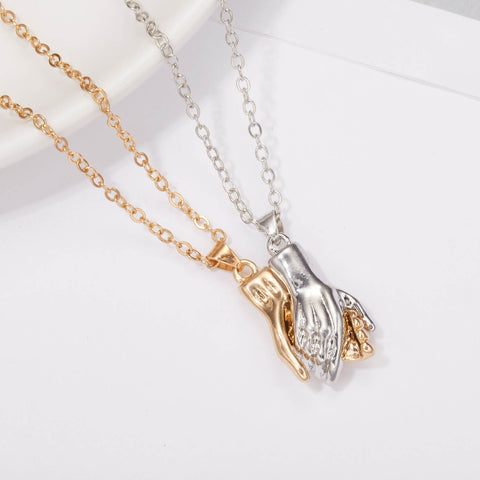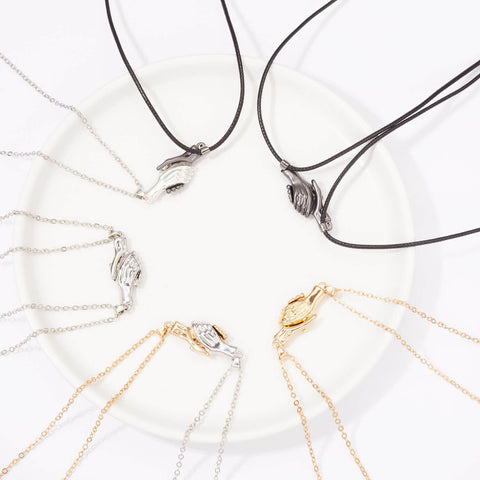 It is made of high-quality alloy materials with advanced electroplating technology with Hand-polished,multi-layered protection.Each matching necklace has been carefully polished, the surface and edges are smooth, and it is comfortable to wear.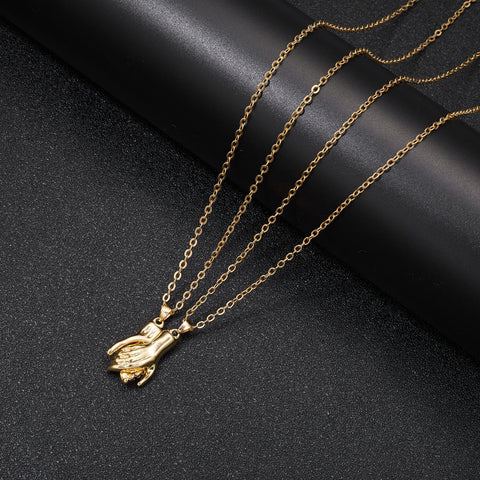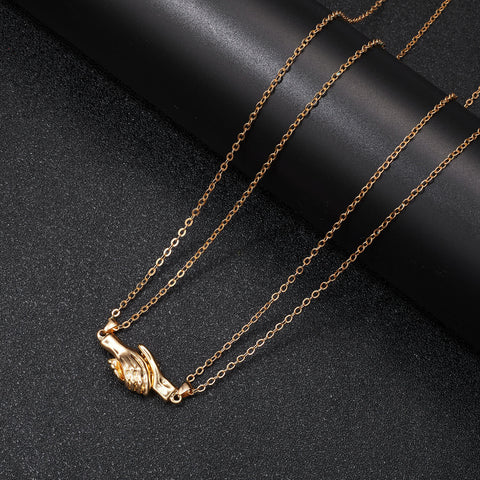 Simple and stylish, Two pieces that become one heart. It uses magnets as the material The shape of the pendant is a handshake, The magnetic buckle design,Automatic Handshake Couple Necklace Once placed closely, they will be connected to each other means that the two sides are attracted to each other, guarded for life, dependent on each other, and never separated.