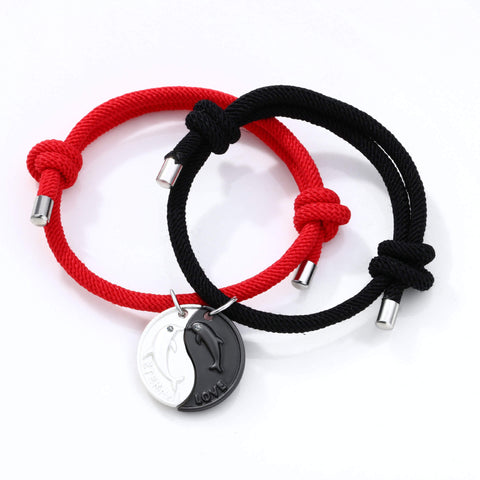 🌹 MAGNETIC BRACELETS: This magnetic bracelet is one new meaningful bracelet designed for emotional expression. When two bracelets are close, they will automatically attract each other and stick together. It's just like two people who hand in hand and heart in heart. So those bracelets are very suitable for lovers, friends and family members. No matter wherever you are, no matter whenever, there is always someone waiting for you and missing you.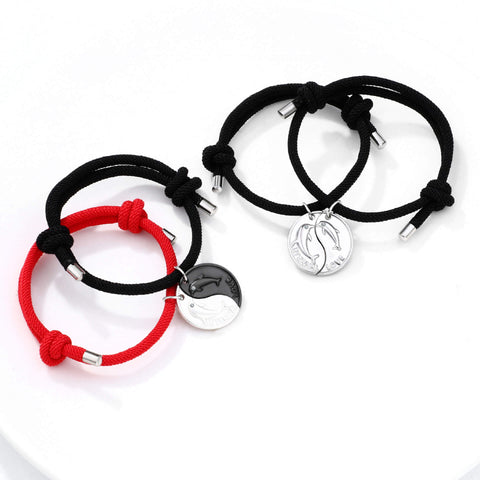 🌹PRODUCT MATERIAL:This bracelet is made by high quality rope. After a long time wearing test, the bracelet material is firm and will not fade. Comfortable to wear, beautiful color, exquisite and durable.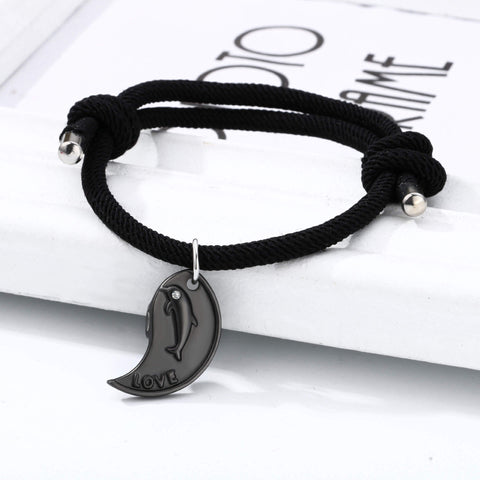 🌹OCCASION: This is a suitable bracelet for daily wear, Of course, it also can consider to be one small gift. For example, birthday parties, Valentine's day, Thanksgiving, Christmas and other holiday gifts. The bracelet is designed by hand as a gift, exquisite and beautiful.