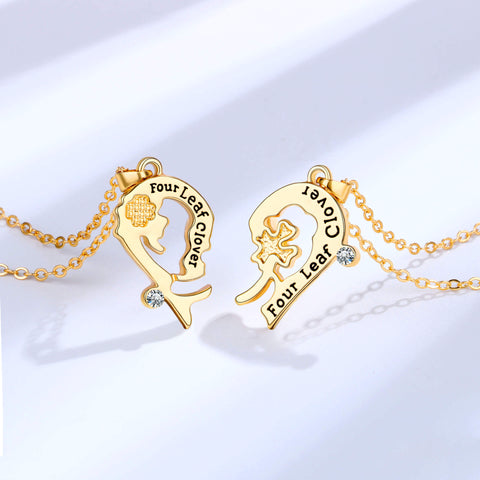 Alloy material, non-allergenic, non-fading, non-deformable, lightweight and comfortable, durable for long time wearing.
Unique shape and exquisite workmanship are suitable for matching clothes of any color and style, making you look more charming and elegant, and helping you become the focus.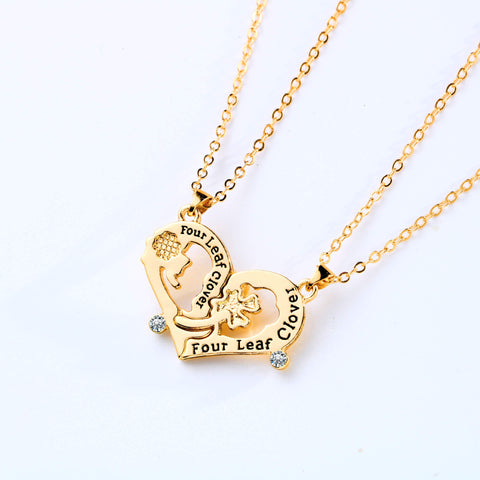 Four-leaf clover splicing heart-shaped necklace expresses the love and romance between each other, it represents that two hearts of two people are always together and never separated, symbolizes the unbreakable faith of love and the vision of the two parties for a better future.
It is said that the four-leaf clover was brought to the earth by Eve from the Garden of Eden, the flower language is happiness: the first leaf represents true love, second represents health, third represents glory, and the fourth represents wealth.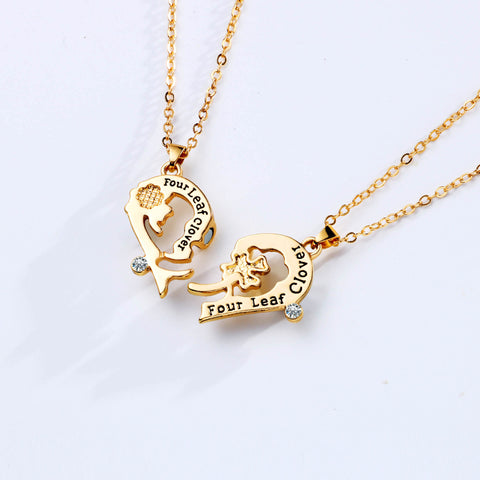 An ideal gift to your friends and family on birthdays, Valentine's Day, weddings, engagements, Christmas, dating, family, office and daily life.