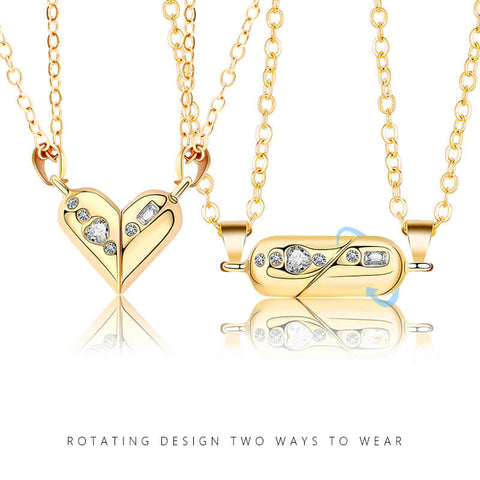 ❤【Two Souls One Heart Necklace】:the design concept of our heart-shaped necklace comes from the fact that two people love each other. We are destined to be together, two souls and one heart express your love as the one you love. The Couple favorite necklace.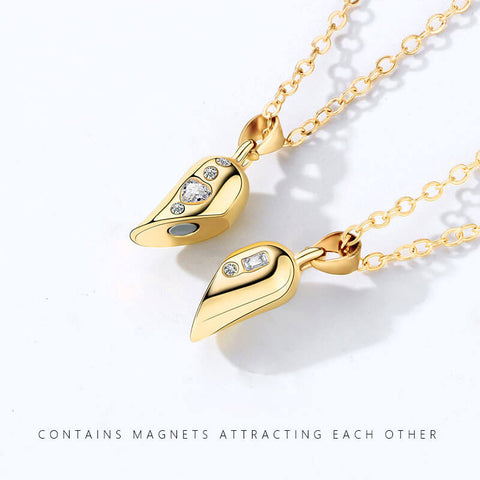 ❤【Magnets Broken Heart Pendan】: This eternal promise couple necklace comes with a magnetic pendant design that attach to one another once placed closely, representing the intimacy between you and your partner!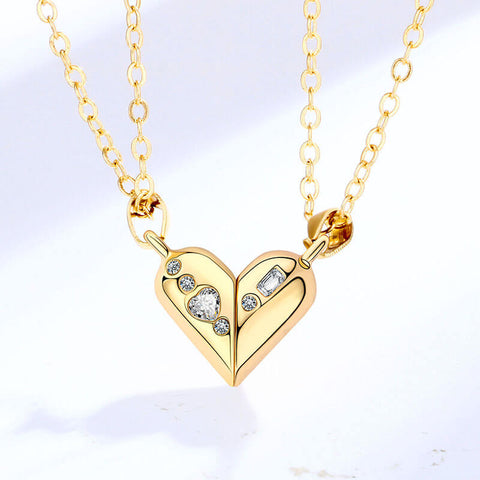 ❤【PERFECT for GIFTING】The most awesome thing is that you can have multiple match mode: The black and white may be used as a gift between couples or friends, Two black may as a gift between brothers, Two white may as a gift between sisters. perfect for as birthday gift, valentine day gift, wedding gift, anniversary gift, engagement gift or other special day gift.