Unique Design:In space,everything will get far away if seperated.Like in crowd,you and your lover is easy to be seperated.So we need our own tokens tightly connect he and she.On these necklaces we add a pair of magnetic bells for two cute astronauts to make them not seperate.Hope you and your lover also be together forever.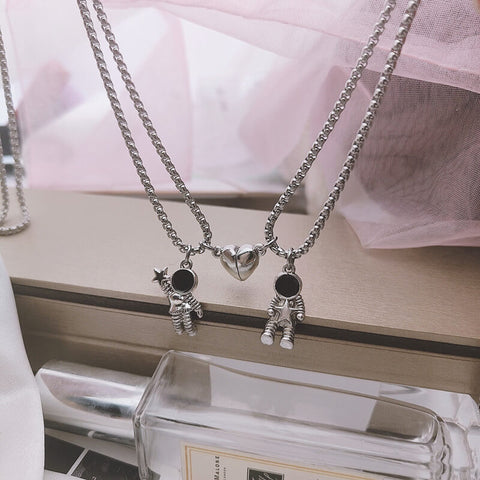 Size:The length of the chain is 22",the spaceman pendantshearts is 0.83" in length.
Material:Made of stainless steel,not easy to wear and comfortable.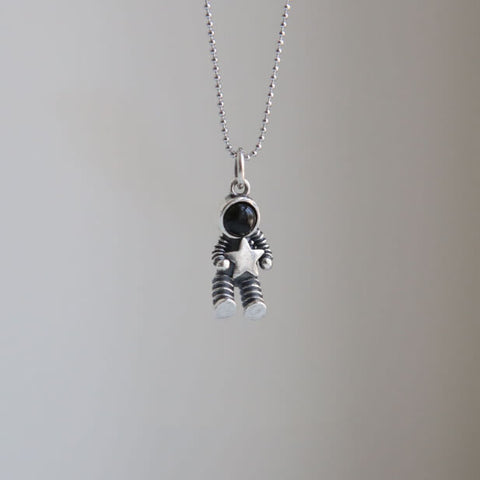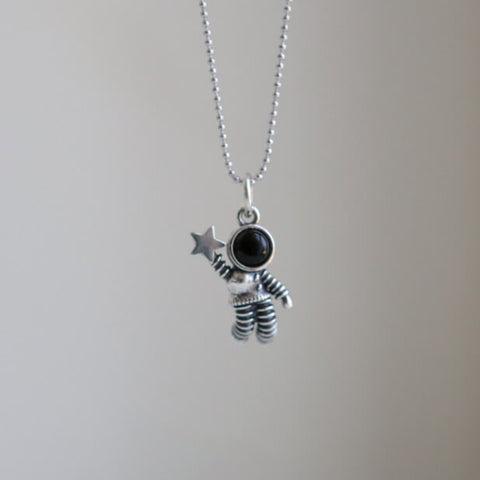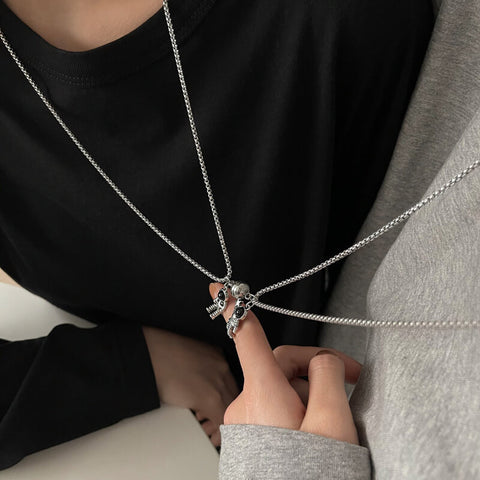 Ideal Gift:The magnetic necklace is great gifts for husband,boyfriend,girlfriend,wife,lover,couple as a unique and meaningful gift for Valentine Day,Birthday, Christmas,Wedding,Engagement,Promise,Anniversary Day,Wedding etc.