Friendship Necklace: Unicorn Necklace Best Friends Sister Friendship Unicorn Heart Pendant Couple Necklace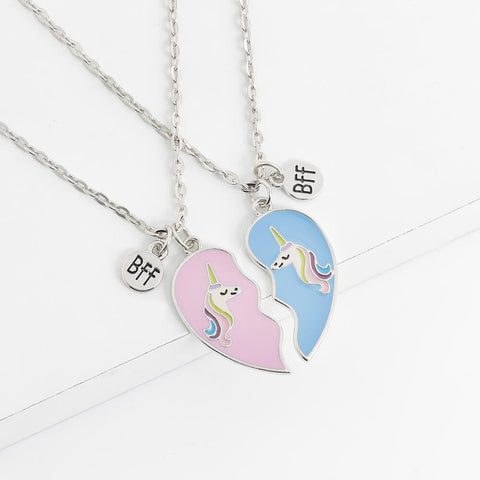 Unique Heart Design: Magic unicorn combination elements, soft, blue, pink, constitute a pair of fashionable charm necklace.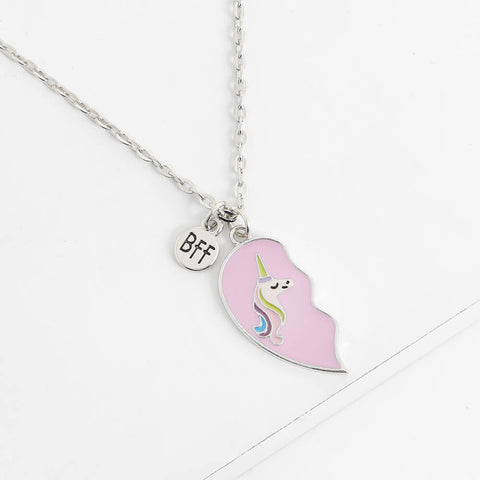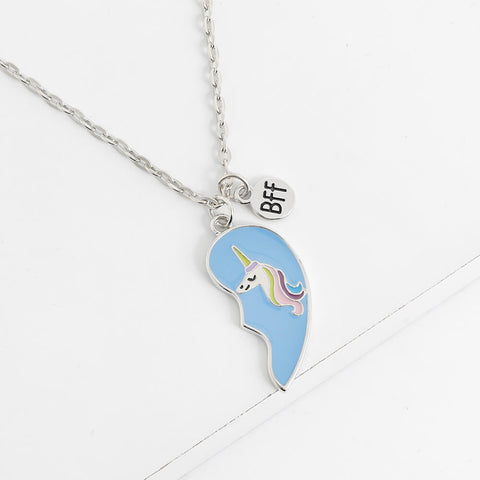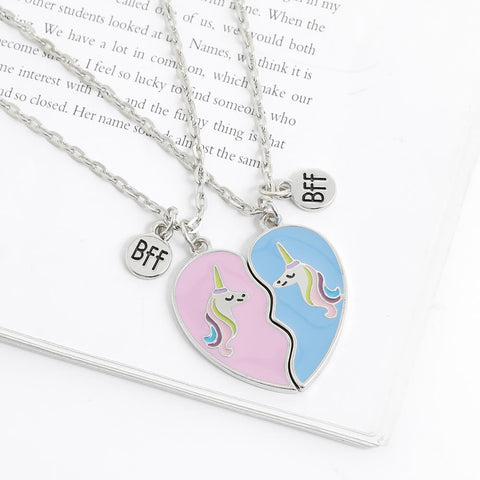 Necklace Meaning: Best Friend necklace, gift for best friend, BFF necklace, Friendship necklace, BBF Unicorn shape - Soul Sister Necklace gift.The meaning of the distant distance, friends forever together.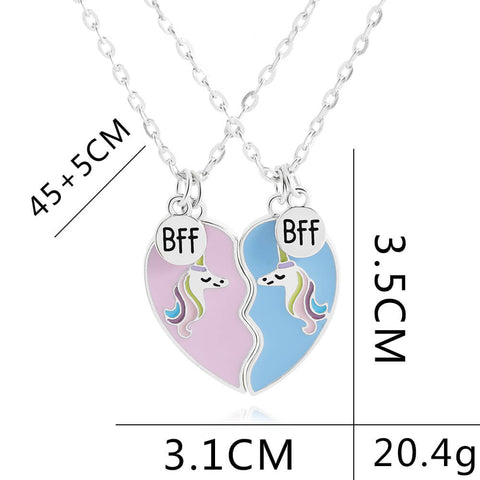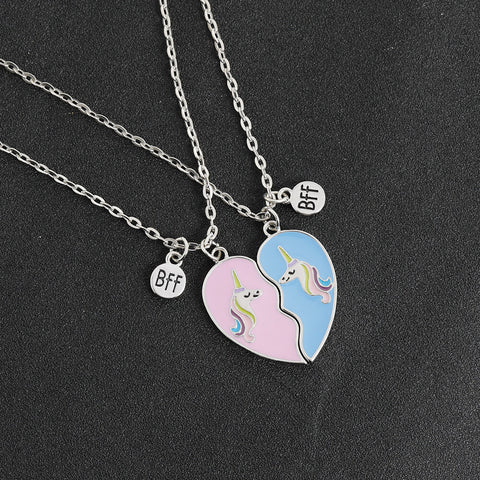 Size: Half of the heart pendant is 1.5cm/0.59in*2.9cm/1.14in, Chain length:40+5cm/15.7+1.96in. So cute!